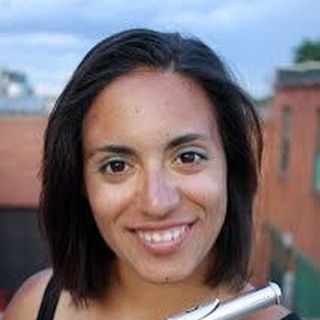 Kristen Dye
Flutes
Kristen Dye is currently a band director in the Acton-Boxborough Regional School District. A 23-year veteran on the flute, she holds Masters in Flute Performance and in Musicology from the University of Northern Colorado.
She has performed with many groups in the west and the east, including the Cambridge Symphony Orchestra, Metropolitan State Winds, Paul Elwood Mountain Collective, the By the Numbers Soundpainting Ensemble, the DIG Trio, and the Lucidity Trio.
Kristen has also participated in festivals such as the Manchester Music Festival, SICPP, and the Cortona Sessions for New Music. During her time in Colorado, she also co-founded the Aquila Summer Concert Series, a music series that aims to bring contemporary music in an accessible manner to all audiences. Additionally, she has participated in master classes with Carol Wincenc, Brooke Schoenwald, and Susan Glaser. Her principal teachers have included James Hall and Christopher Krueger. While at UNC she also co-founded the Aquila Summer Concert Series and continues to perform contemporary music.