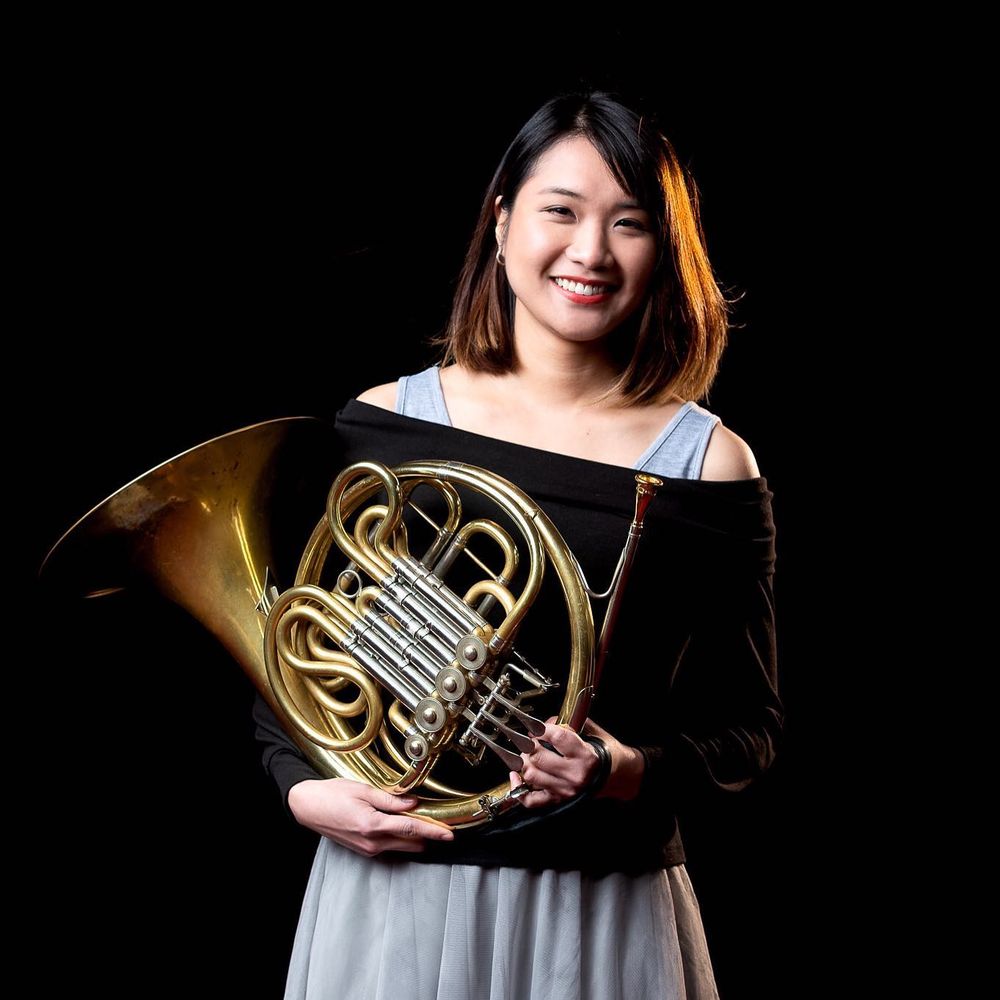 Angela Chi
Horn
MUSICIAN HIGHLIGHTS: Angela Chi, French Horn

Angela Chi began playing the piano at the age of four at her home in Taiwan. After discovering her love for the French horn in high school, Angela went on to earn her Bachelor of Music degree in Performance from the University of Toronto, graduating in 2017 where she studied with Audrey Good and Neil Deland. As an undergrad, Angela performed with a variety of groups locally and internationally, such as the Vancouver Youth Symphony Orchestra, Toronto Symphony Youth Orchestra and Hart House Orchestra, as well as Domaine Forget, Sulzbach-Rosenberg International Music Festival and Orford International Music Academy. Angela was also actively involved with many chamber music groups such as brass quintets, wind quintets (winner of Amateur Chamber Music at the Toronto Latin Flute Festival), and wind octets, among others. Angela was awarded the Eugene Rittich Memorial Scholarship, and the David and Marcia Beach Summer Study Award in 2016 at the University of Toronto.

In 2019, Angela received her Master of Music degree in Brass Performance under world-renowned horn pedagogue Eric Ruske at Boston University. She is currently the founder and director of Vineyard Artists, a K-6 music and arts school in Lexington, MA. Aside from teaching, Angela is an active performer and has appeared with the Wellesley and Brandeis Orchestra, the Concord Players, the W.E.B. DuBois Orchestra, the Harvard Radcliffe Orchestra, Symphony Pro Musica, the Apollo Ensemble of Boston, Mystic Brass Ensemble, and has performed on numerous student film soundtracks at Berklee College of Music. Angela also has composed soundtracks for multiple independent film projects. Since 2017, Angela enjoys being part of the worship team (piano, vocal, French horn and bass guitar) at the Chinese Bible Church of Greater Boston.